Grab your FREE guide to
Reclaim your market share with modern data analytics
UNLOCK YOUR BUSINESS TRUE POTENTIAL WITH
MODERN DATA ANALYSIS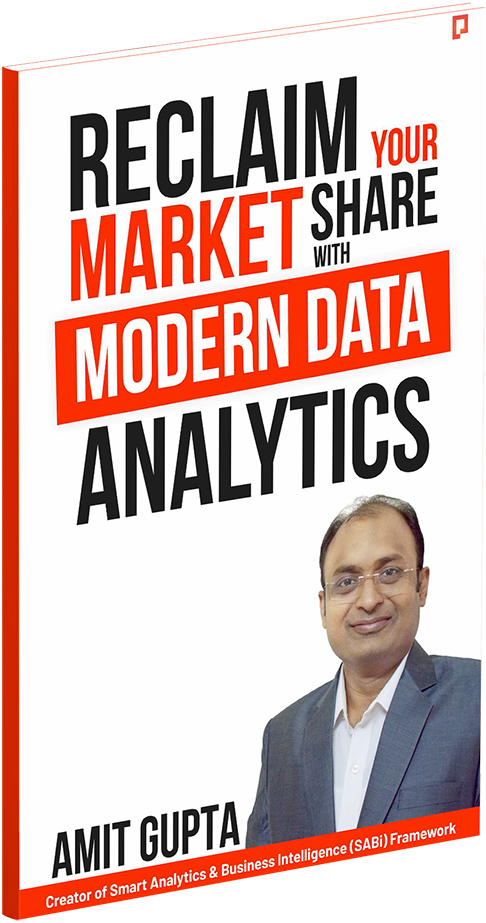 Read

Amit Gupta's Popular New Book
Reclaim your market share with modern data analytics
Amit Gupta (Creator of SABi Framework) shares how to drive unprecedented growth with the power of intelligent data insights.
In this book you will analysis
Data Collection Mistakes You May Be Making
Important Data Points for Sales & Marketers
Measuring Productivity (KPI)
Importance of Data Analytics in Finance & Accounts
Best Practices for Managing Big Data Analytics Initiatives
KPIs to Measure ROI from Data Analytics Initiatives

Couldn't sleep whole night
after reading this book.
GAURAV SAXENA (GLOBAL SYSTEM)

Simply shocking! A must read for every businessman."
AKSHAT BANSAL (BENZOVILLE)

India's leading data analytics and business intelligence consultancy company
4th Floor, WeWork, Near 32 Milestone
Sector 15, Gurugram 122001 (India)
© Copyright 2023 TECHGINIA. All Rights Reserved. Powered by Animon Live.